Interested in crafting your own unique armour? At Medieval Armour, we offer DIY Armour Pieces ideal for just that. Since many armour styles, such as ring armour, plate armour, and scale armour, are made up of segments, we offer the individual segments essential for their construction. These pieces can also be used to repair or modify existing armour to suit your specific needs. Items like our lamellae plates, typically used in the construction of Samurai, Viking, or Roman warrior armour, are available in a variety of materials like brass, aluminum, and steel, allowing crafters to create their own custom looks suitable for a multitude of cultures and eras. Great for historic reenactment and for LARP use, the possibilities presented by our do-it-yourself armour pieces are limited only by the imagination and skill of the crafter.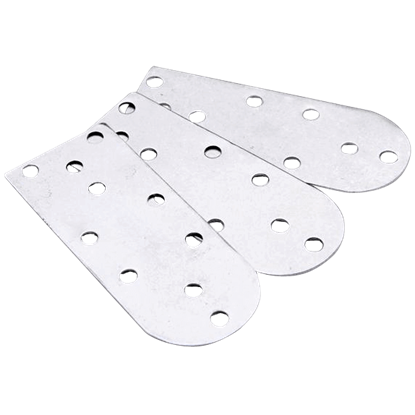 Item # MH-MI1506
Use these Aluminum Lamellae Plates to patch up your lamellar armour, or get several to make your own custom armour pieces. These aluminum plates are rectangular in shape, save for one of their shorter sides, which are rounded.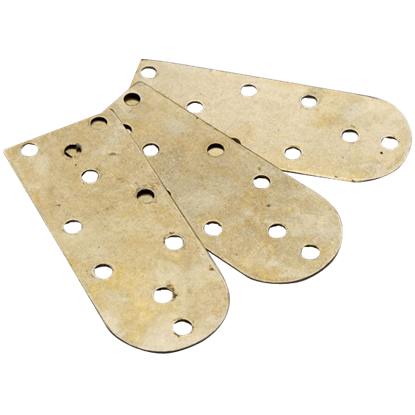 Item # MH-MI1507
The Brass Lamellae Plates are the ideal component to have when fixing up lamellar armour or creating your own unique lamellar armour pieces. Made of brass, these plates features a distinct look, different than that of the usual steel.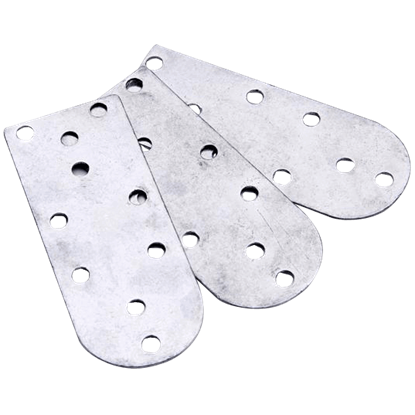 Item # MH-MI1505
Made from sturdy steel, the Steel Lamellae Plates are ideal for patching up lamellar armour or for custom creating a lamellar piece for yourself. These rectangular plates feature a rounded edge on one their shorter sides.