Add to your fantastic helmet collection with one of our Sallet Helmets. Medieval Armour offers a fantastic selection of these helmets. Our array includes many styles such as German, Italian, and Swiss sallets. They help to complete your look as well as add some fantastic style. Also, these helmets help protect your head in battle. They work great in a variety of settings. Some are best in reenactments while others are awesome for LARP battles. Most of our sallets feature the typical point in the back just like their historical counterparts. We have a wonderful selection here. Each helmet is impressive in its own right. Browse through this awesome array of sallet helmets. There is sure to be something that will interest you.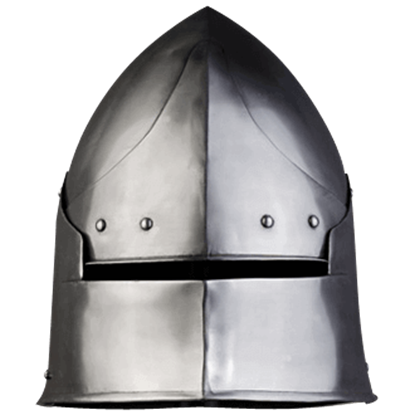 Item # MY100598
A staple style of the late medieval era with Italian origins, the sallet provided great protection on the battlefield. The Berthold Steel Sallet is a wearable, handmade steel armour piece based on this historical European war helmet.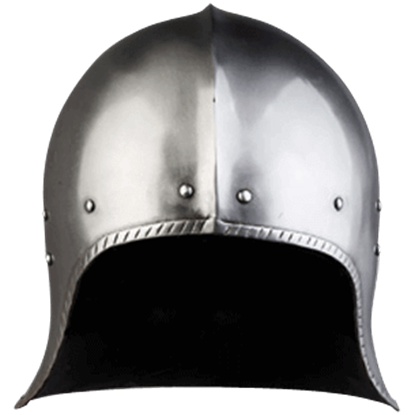 Item # MY100610
Worn by soldiers across Europe during the 15th century, the Franz Steel Open Sallet is built without a visor for unhindered vision and breathing. This rounded steel helmet has a slight rear flange to protect the back of the neck.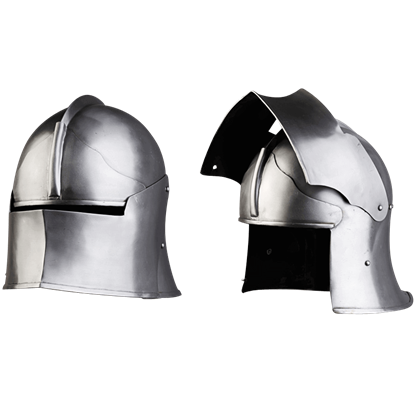 Item # MY100615
Pushing up the visor of your Goetz Steel Sallet, you shout commands to your soldiers, hoping to win the battle with your strategy and willpower. This handmade steel helmet will protect your head during the skirmishes to come.